Glass Hydraulic Small Home Elevator
FUJIZY

Shandong, China

15

12000sets/year
High Tech Enhances High Quality Life
FUJIZY home elevator utilizes all-round permanent magnet synchronous and gearless traction technology (PM), special variable voltage and variable frequency (VWF) speed regulation technology, energy feedback technology, disperse micro-computer data network control technology, intellectual door machine technology, artificial intellectual (Al) group supervision technology, variable speed elevator technology to produce safe and attractive passenger elevator series with ample varieties and complete specifications. It suits the traffic requirements in different buildings.
Glass Hydraulic Small Home Elevator
---
Quick Details
---
Place of Origin

Shandong, China

Brand Name

FUJIZY


Drive Type

AC

Usage

Residential Elevators

Load

400KG

Material

Stainless Steel

Supply Ability

12000 sets/year

Packaging & Delivery

Generally speaking, a 20-inch container can hold an elevator of 6 floors, 6 stations and 6 doors.
---Glass Hydraulic Small Home Elevator
Permanent magnet gearless machine, smart light, green, running power less than a microwave, no oil, no noise.
With the increasing trend of global warming, experts estimate that global carbon dioxide emissions must be reduced by more than 60% in order to curb this trend. And Shandong FUJIZY Elevator believe serious global environment provides us with energy saving products to create great opportunities to our customers.
---
Product Description
---
Shandong FUJIZY factory design Residential elevator lift price
This home elevator has an exact and effective control system by using the most advanced electronic technology. In additon to this, FUJIZY lifts adopt the latest environment-friendly technonoly in manufacturing, as well as safety device and signal device. Home lift series can offer you distinctive nobility and luxury, which is the symbol of taste. That is why the elevator is suitable for high-grade business building, hotel and luxurious mansions, etc.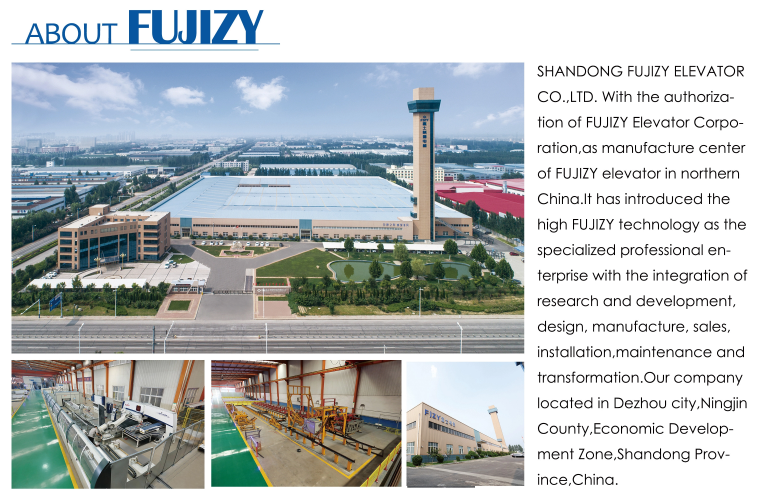 Featuers

Safe and reliable

FUJIZY

passenger elevator puts safety the first place, to ensure each passenger's safe delivery to destination.

Space configurability

From the view of space saving,

FUJIZY

passenger elevator make new layout of machiine room, improved the space availability.

Energy saving and

environment friendly

FUJIZY passenger elevator adopts gearless permanent magnet

synchronous machine to save energy and protect environment.

High performance

FUJIZY passenger elevator is euipped with stable control system with maximum capacity 1600kg. Intelligent lift dispatching system provides the best

solution for customer riding.

Free custom-made

Customers can choose their favorite and customized apperance for their own

elevators from aspects of car finish, design, ceiling and floor materials.

FJ-DD-001

Optional configuration: 1.Mirror S. Steel;

2.Titanium miror S. Steel; 3.Painted steel




FJ-DB-001

FJ-DD-005

Optional configuration: 1.Mirror S. Steel;

2.Titanium miror S. Steel; 3.Painted steel




FJ-DB-004
---Glass Hydraulic Small Home Elevator
---
Related Products
---
| | | | |
| --- | --- | --- | --- |
| | | | |
| Dumbwaiter | Escalator | Panoramic Elevator | Hospital Elevator |
---Glass Hydraulic Small Home Elevator

---
Company Information
---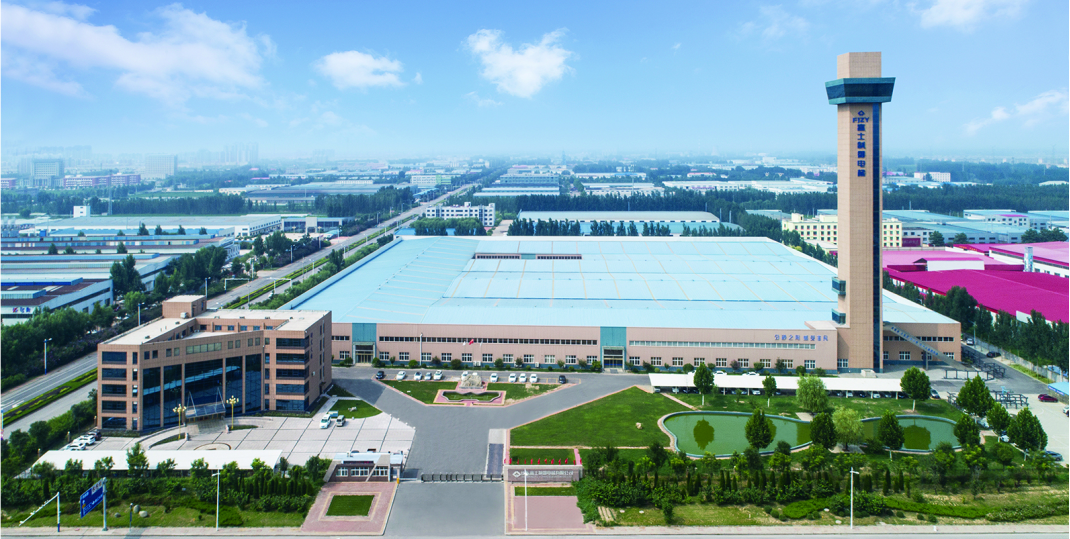 Shandong FUJIZY Elevator Co., Ltd. is a professional elevator manufacturer with a history of more than twenty years, the company has been specializing in the development, manufacturing, installation, maintenance and reconstruction of helicopter elevators and escalators, is the largest and strongest manufacturer with the longest history of specializing in the production of elevator in China. The company absorbed and imported the foreign advanced core technology and design concept of electronic control in dependence upon the rich management, technical personnel, sophisticated equipment and strict quality management advantages of the large-scale military enterprise in order to provide its users with "FUJIZY" elevators which have the advanced technology and high quality. The Company has a strong ability of design, not only developed all series of elevators, but it also is able to design a variety of non-standard products according to the customer's personal demand.
---
Certifications
---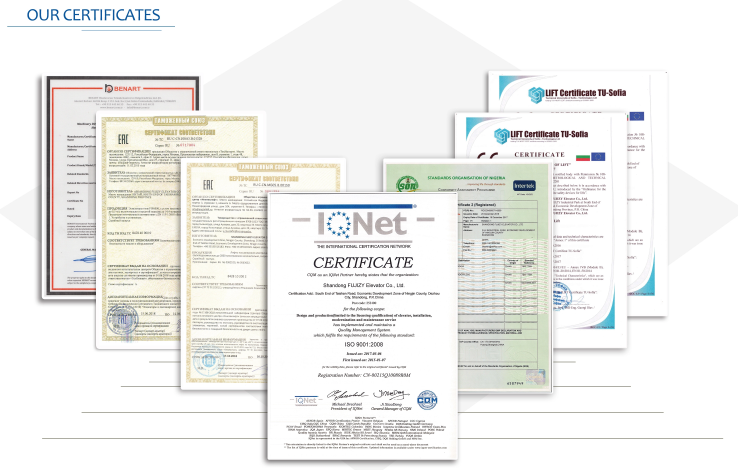 ---Glass Hydraulic Small Home Elevator
---
Packaging
---



Packing

The plywood wooden case is seaworthy and according with export-packaging standards.




Delivery Time

The production cycle of this project is 30 working days.




Documents with shipping

Installation guide manual, operation manual, maintenance manual, construction layout drawing,

testing certificate for all main spare parts, packing list, etc. (all in English version)
---
FAQ
---
Q1. Installation & Maintaining & Technical Support.

A1: The complete documents including Installation manual will be delivered along with the elevator in the container.
Remote technical support is available via email, whatsapp, skype and etc.
If necessary , a techincian will be sent to assist you on the worksite upon your request.

Q2. Payment Term
A2: T/T or L/C at sight

Q3. The Spare Parts & Guaranty

A3: We will provide you the free spare parts delivered along with the container.
If any parts get damaged due to quality issue within 18 months after B/L date. We will send new replacement once confirmed.---Glass Hydraulic Small Home Elevator