Chinese FUJIZY 320kg Mini Home Elevator with MRL
FUJIZY

China

25 Working Days

12000 Sets
Quick Details
Warranty: 2 years
After-sale Service: Online technical support, Onsite Installation, Onsite Training, Onsite Inspection, Other
Project Solution Capability: graphic design, 3D model design, total solution for projects, Cross Categories Consolidation, Others
Application: Villa
Design Style: Contemporary
Place of Origin: Shandong, China
Brand Name: FUJIZY
Model Number: FJS3000
Usage: Residential Elevators
Drive Type: AC
Elevator Type: Passenger Elevators
Product name: Home Elevator
Item Name: High Standard Passenger Elevator Home Elevator
Control: VVVF Drive
Material: Hairline Stainless Steel 304
Certification: CE ISO
Capacity: 300kg, 400kg
Speed: 1.0m/s~7.0m/s
Color: Silvery
Style: Villa Passenger Elevator
Keywords: Passenger Elevator Lift
Chinese FUJIZY 320kg Mini Home Elevator with MRL
FUJIZY Observation Elevator Panoramic Lift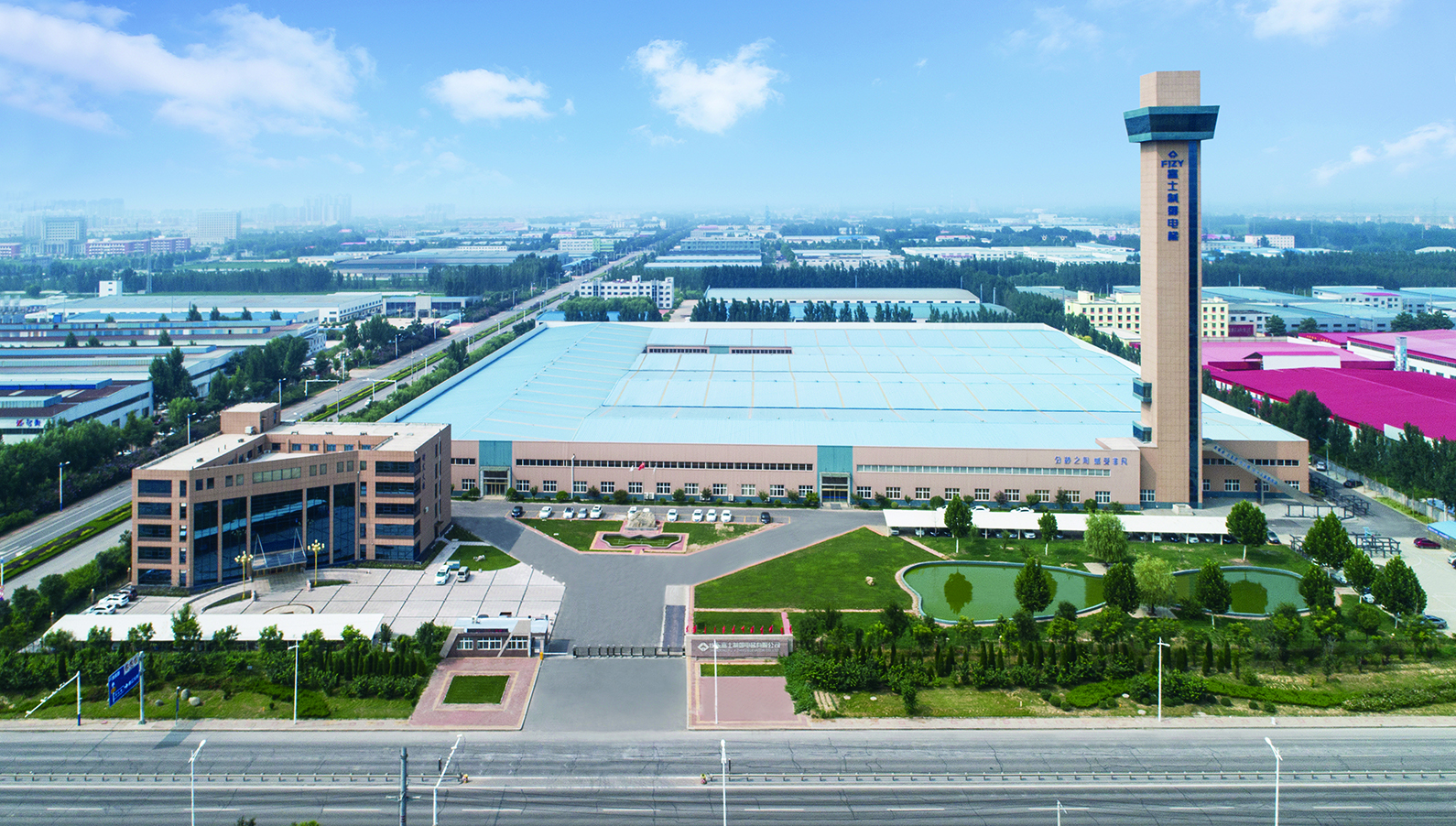 Shandong Fjzy Elevator applies the humane design concept . It combines with psychological requirement of human aesthetics .The building is endowed with popular and magical chatacteristics. It is your first choice in large-size shopping center ,department store, exhibition hall ,hotel ,restaurant ect. It grants the people to fully appreciate beautiful urban scenes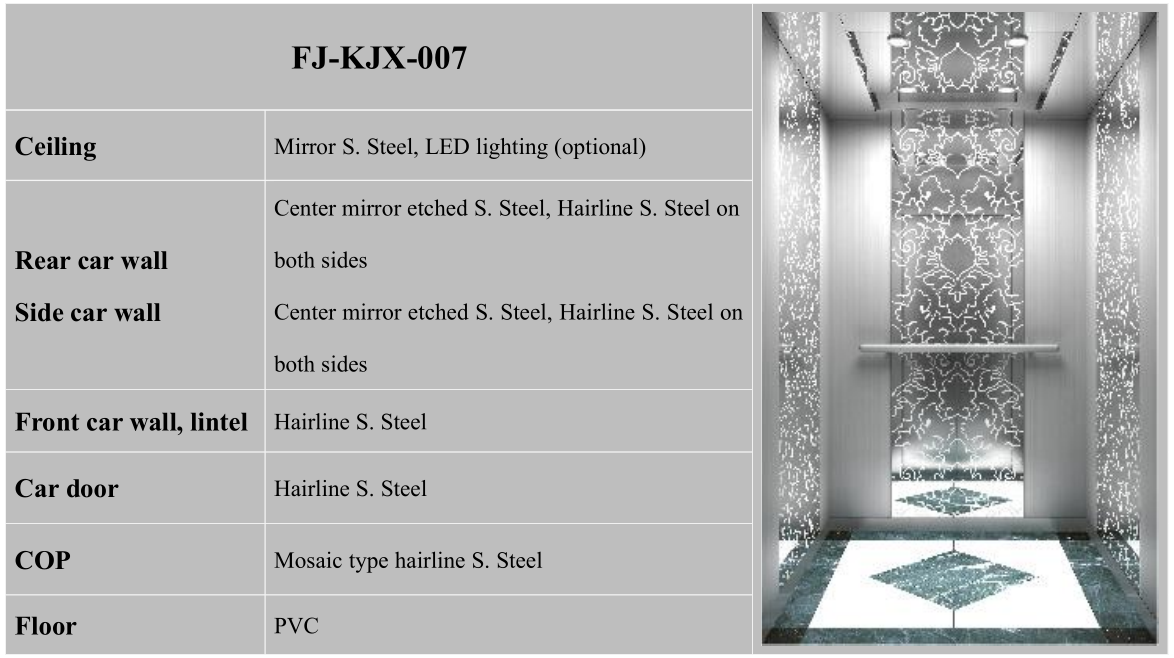 PARAMETER AND SPECIFICATION TABLE
Shandong FUJIZY Elevator

applies the humane design concept . It combines with psychological requirement of human aesthetics .The building is endowed with popular and magical chatacteristics. It is your first choice in large-size shopping center ,department store, exhibition hall ,hotel ,restaurant ect. It grants the people to fully appreciate beautiful urban scenes


Four Janpanese crafts restore the perfect travel experience.


1.Car operation panel design accords with the best ergonomics principle.
2.Super-thin calling box with fine and exquisite craft.
3.Soft and clear liquid crystal display screen.
4.Voice prompt with perfect acoustic quality.
Permanent magnet synchronous and gearless traction machine .
Shandong Fjzy Elevator applies the latest generation of permanent magnet synchronous and gearless traction machine .It fulfills
energy-saving objectric since the of drive system. It can save about 35% of electric energy.


LED car lighting system


Car lighting shares about 40% in total electric amount of the elevator . LED lighting system used by the elevator only consumes
half of electricity than of ordinary fluorescent lamp,1/8 than that of ordinary filament lamp. Furthermore ,LED lighting has the
advantages such as quick start ,long life(about over 30,000hours)



Energy feedback system.


It converts potential energy in heavy-load down-montion or light-load up-motion of the elevator into highly pure electric energy.
It supplies other power equipments .It sets down heavy brden of electric grid, keeps normal temperature of machine room ,prolongs
the elevator life, reduces over 20% of energy consumption.



Automatic shut-off of car fan and lighting .


It automatically opens/shuts car fan and lighting when aomeone /nobidy travels the elevator .It saves the energy and power at any
time.



Highly integrated intellectual control system.


32-digit doouble -CPU ,inter-monitor of master - save CPU effectively enhances the data processing speed .It fulfill powerful
control to the elevator running process.



Effective vector frequency converter


Low frequency ,larger torque,handy and portable operation and maintenance ,optional elements with long life fulfill synchronous
rotaing speed drive. It brings about the more smooth drive of traction sheave.



Long - distance monitor


It executes real-time monitor to the elevator running condition in long - distance monitor center through wireless communication
module so that the passengers can safety enjoy the full journey.



Light curtain protection


It applies highly sensitive light curtain device in front of the elevator door .It friendly protects the paddengers' safe entry /
through non-contactable induction.
The plywood wooden case is seaworthy and according with export-packing standards.
A1: Our company have introduced the high technology as a specialized professional enterprise with the integration of manufacture, sales, installation and commissioning, maintenance and modernization. The factory covers an area of 150000 square meters.
A2: Please send us inquiry from Alibaba, we will reply to you within 24 hours. It would be highly appreciated if you offer us all elevator details so that you can get our quotation as soon as possible.
Q3. Payment Terms & Trade Terms
A3: T/T before and L/C at sight are approved. FOB/ CFR/ CIF are workable with the help of our reliable forwarder. If you have your own forwarder, you can handle the shipment part by yourself.
Q4. What information is absolutely needed before asking for price?
A4: A. How many persons?
( 6 persons for 450kg,8 persons for 630kg, 10 persons for 800kg etc..)
B. How many floors/ stops/ doors?
C. What's the rated speed?
D. Is there a machine room on the top of shaft?
E. The step width, height and angle for escalator.
Q5. What about the packaging?
A5: All elevator parts will be packed into solid wooden cases. Generally, 1*20' container is enough to load 1 set of elevator
about 6 floors.
Q6. How to do with the elevator installation and maintenance?
A6: We can send engineers to your country (customers bear all charges) to guide the installation and then train the workers about maintenance in the future. But in most situations, local workers can finish this work with our guidebooks and technology support, or you can ask the local professional elevator engineers to do this job, This can save much money for our customer. Of course, you can get support from our factory at any time.