Bed Elevator Apply For Hospital
FUJIZY

SHANDONG,CHINA

15-18 days after 100% full payment

11500 units/ one year
Bed Elevator Apply For Hospital
Safe, smooth and reliable elevator designed especially for hospitals, with a solid set of features for optimum performance in the highly demanding environment of patient transportation.
Bed Elevator Apply For Hospital
Bed Elevator Apply For Hospital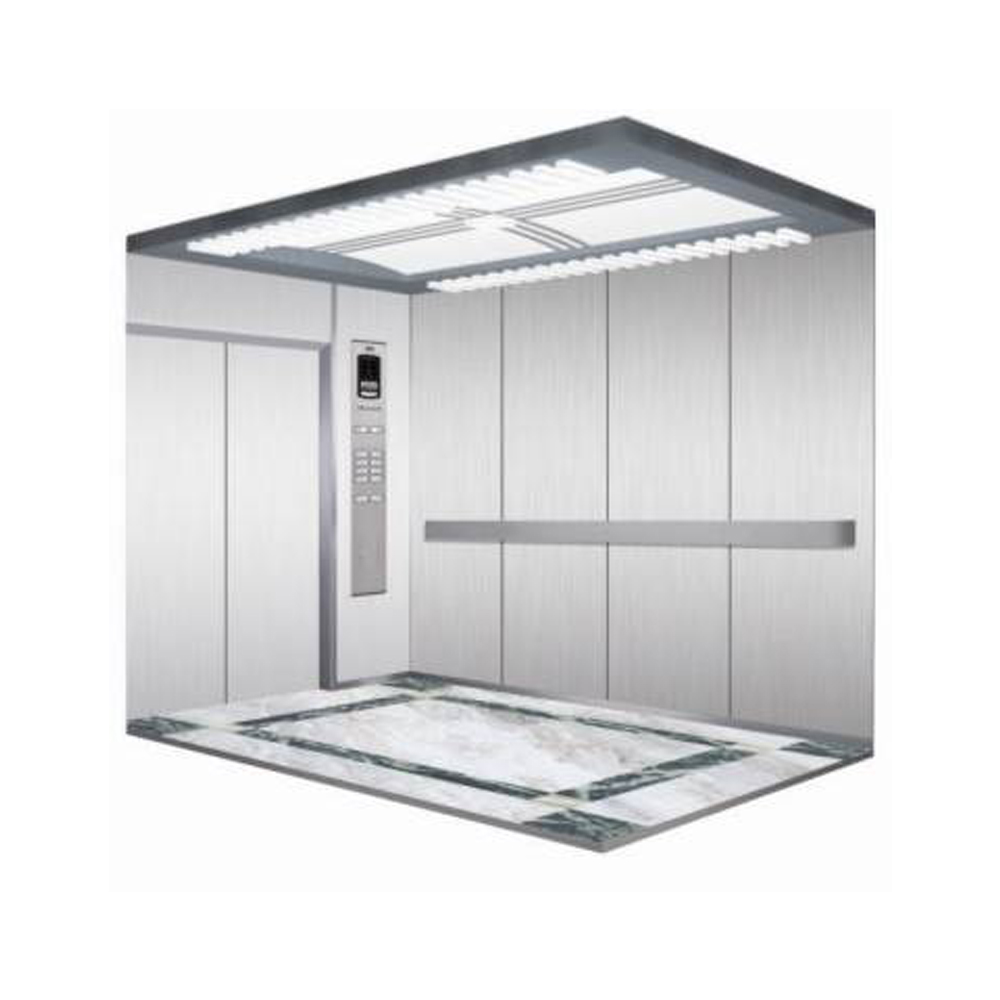 Aseptic car design for hospital elevator
Full use of ultraviolet sterilization device and negative ion device to improve the air quality in the car, sterilization and disinfection, is more conducive to patient health and prevent cross infection. The stainless steel plate inside the car adopts anti-fingerprint technology, which is anti-pollution and easy to clean.
Double active safety protection
The system of hospiyal elevator implements active protection for both the door and non-door areas, monitoring the door opening status in the door area, and preventing vicious accidents such as door sliding and slippage; when the hospital elevator is in the non-door area, the system device will lock the car door to avoid passengers The irrational behavior of stealing doors to escape effectively protects the safety of passengers.
Emergency operation mode, no hesitation
Just start the "Emergency" button to enter the "Emergency Operation Mode". In this mode, the hospital elevator will go directly to the destination floor, no longer accept other call needs, and race against time for life.
No electromagnetic radiation, protect patients and equipment
Adopt dual 32-bit CPU military-grade hybrid chip master control system and pass the IEC61000 electromagnetic compatibility top-level test of the International Electrotechnical Commission. It will not cause electromagnetic interference to human body and precision medical equipment. run.
product features
An extensive range of load capacities and car sizes to suit varying requirements of a modern hospital

Three signalization series to choose from

Several material and accessory options designed for style and to stand up to many years of heavy use

A solid set of standard features especially suited to patient transportation requirements, plus several additional features that add value and enhance performance
main peremeter of hospital elevator
Specifications
Description: Machine room-less/ small machine room elevator for hospitals.

Speed: 2.0 m/s

Max. travel: 75 m

Max. load: 2500 kg

Max. persons: Up to 33


Max. elevators in group: 6
product detail

1.Type Cabin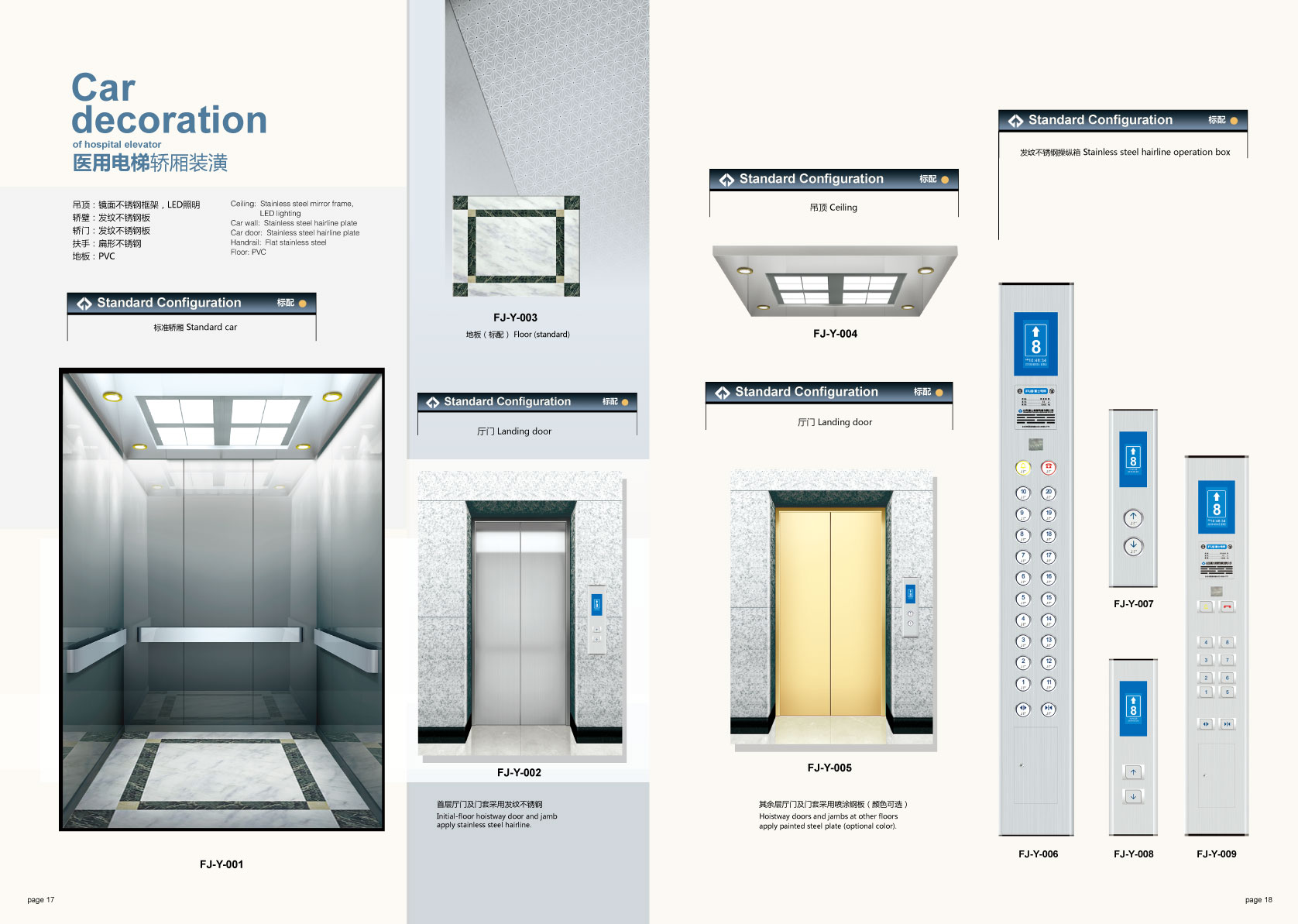 And more...
2.Type Rear wall& Floor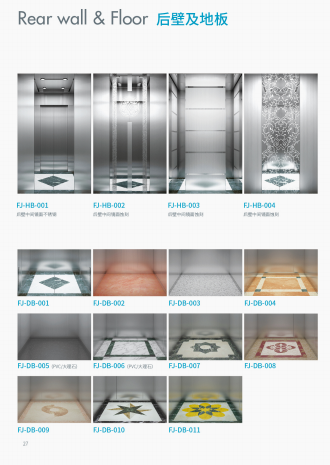 And more...
About company