Shandong FUJIZY elevator Co.,ltd Dezhou city"Top 50 innovative growth enterprises"
15-03-2021
Dezhou Municipal Bureau of Industry and Information Technology has published the list of "Top 50 Industrial Enterprises" and "Top 50 Innovative High-growth,Shandong FUJIZY elevator Co.,ltd Dezhou City City"Top 50 innovative growth enterprises".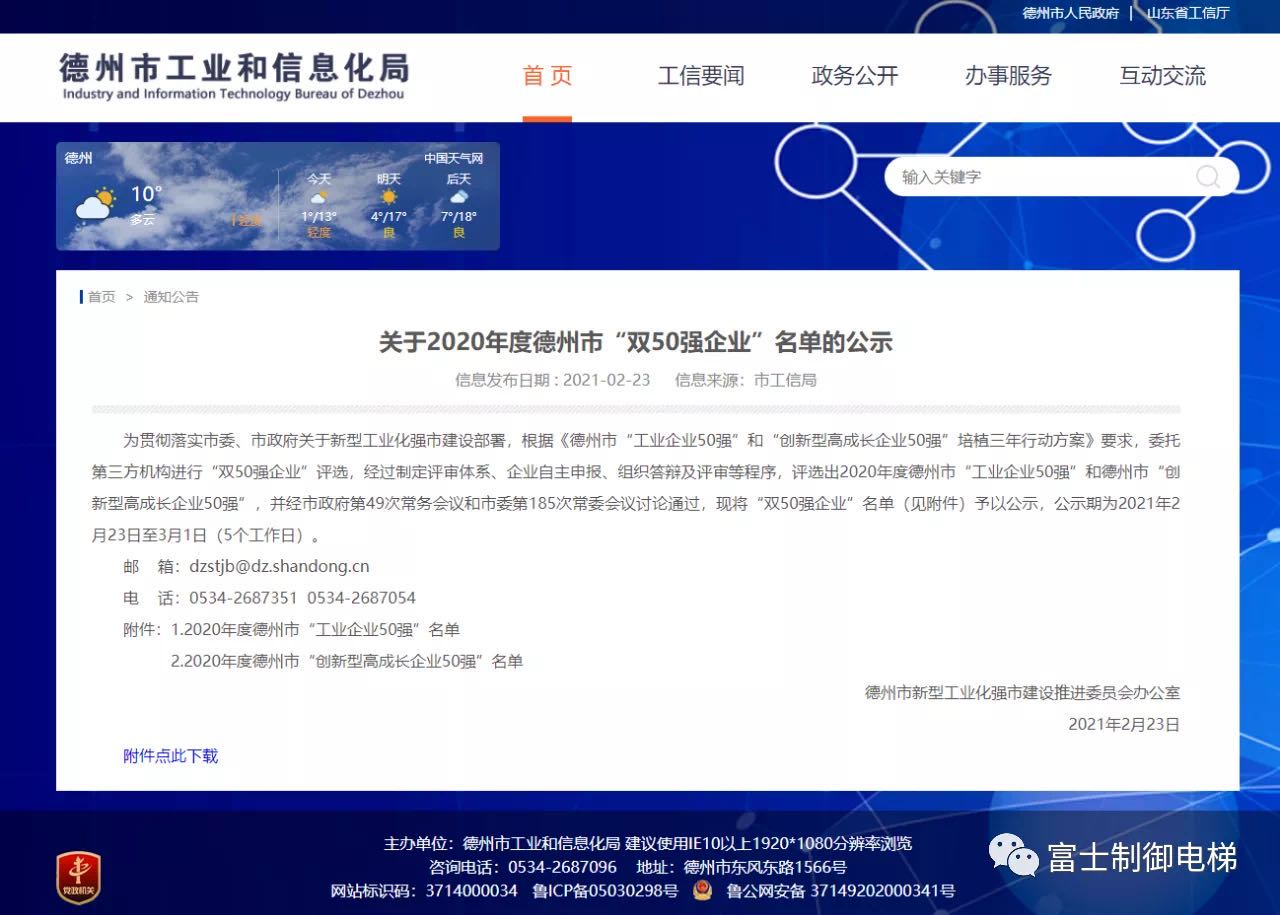 To fully implement the Texas municipal party committee, municipal government about the new industrialization deployment requirements of the construction of the city, give play to the role of leading backbone enterprises of drive, drive dezhou industrial enterprises do best and stronger, to achieve high quality industrial economy development, dezhou organization to carry out the "top 50 industrial enterprises" and "innovative high-growth enterprises 50 strong" cultivated for three years.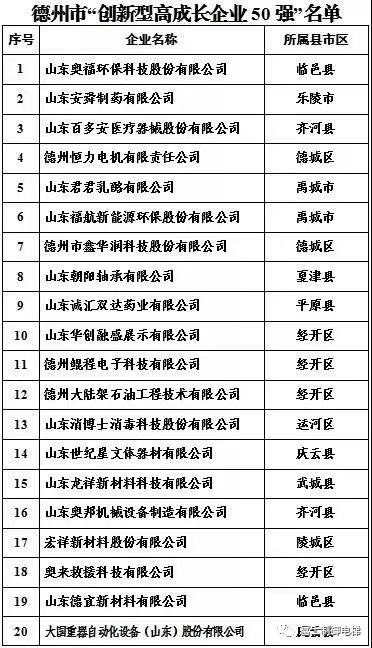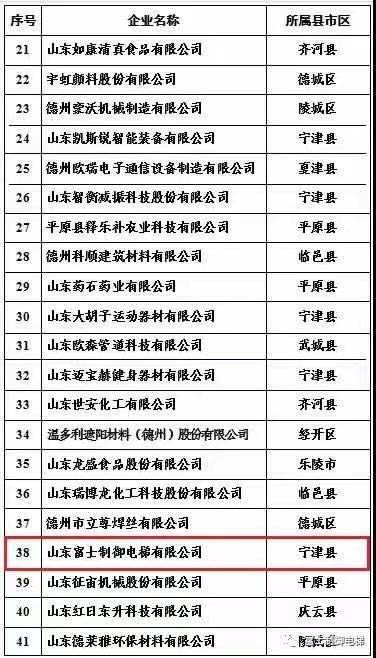 Shandong Fuji System Royal Elevator to scientific and technological innovation as the core of the development of enterprises, scientific and technological research and development investment increased year after year. In order to maintain the competitive strength of similar products in the same industry, Shandong Fuji Imperial Elevator reached a cooperation with Shandong Jianzhu University, providing a strong scientific and technological guarantee for technological innovation and product innovation. Now Shandong Fuji Imperial Elevator has hundreds of patented technologies and more than 10 provincial and municipal science and technology awards
.